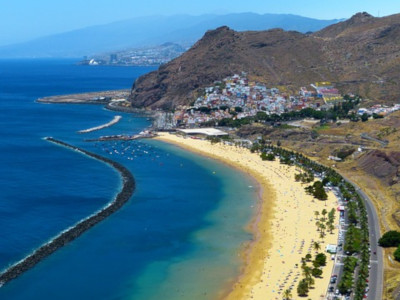 The Canary Islands are an autonomous community of Spain. It is made up of 8 islands and 5 islets. On the one hand, we find the islands: La Gomera, El Hierro, Tenerife and La Palma, and on the other hand, the province of Las Palmas formed by Gran Canaria, Fuerteventura and Lanzarote.
The islands are of volcanic origin and are located in northwest Africa and are part of the area of Macaronesia.
In addition, one of the most curious data is that all the islands have biosphere reserves declared by Unesco and other areas that are considered World Heritage.
Do you enjoy being surrounded by nature?
Without a doubt, the Canary Islands will not disappoint you as there are many natural parks among which the Teide National Park stands out. It is the largest and oldest of them all, as well as one of the most visited in Europe. Its greatest peculiarity is that you can find in it, the famous volcano of Teide, with more than 3,500 km of altitude, is the third highest volcano in the world and the first in Spain.
Do you know its most famous festivals?
Carnival is one of the most important traditional festivals in all the islands and regions that make up the Canary Islands. These celebrations attract both national and international tourism.
Why travel by ferry?
One of the main reasons why travelling by ferry to the Canary Islands is the best option is because it allows you to take your vehicle on board. Having a car in this destination is essential to be able to travel most of the islands with total freedom. In addition, by ferry you have the opportunity to choose different types of accommodation to make your trip as pleasant as possible.
You can also travel on a cruise while enjoying the wonderful views and marine life offered by these popular islands.
It is the most affordable, economic and comfortable option for getting around the islands. There are numerous shipping companies that make different departures each day.
Can I travel from one island to another?
Clickferry offers inter-island routes so that you can visit most of the Canary Islands. There are numerous departures every day, on our website you can choose the time that suits you best. Among the most outstanding routes we find: La Gomera- Gran Canaria, La Graciosa- Tenerife or La Palma- Gran Canaria.
Don't miss this incredible experience and travel to the Canary Islands with the help of Clickferry.com. We will provide you with all the information about our ferry departure times and prices.