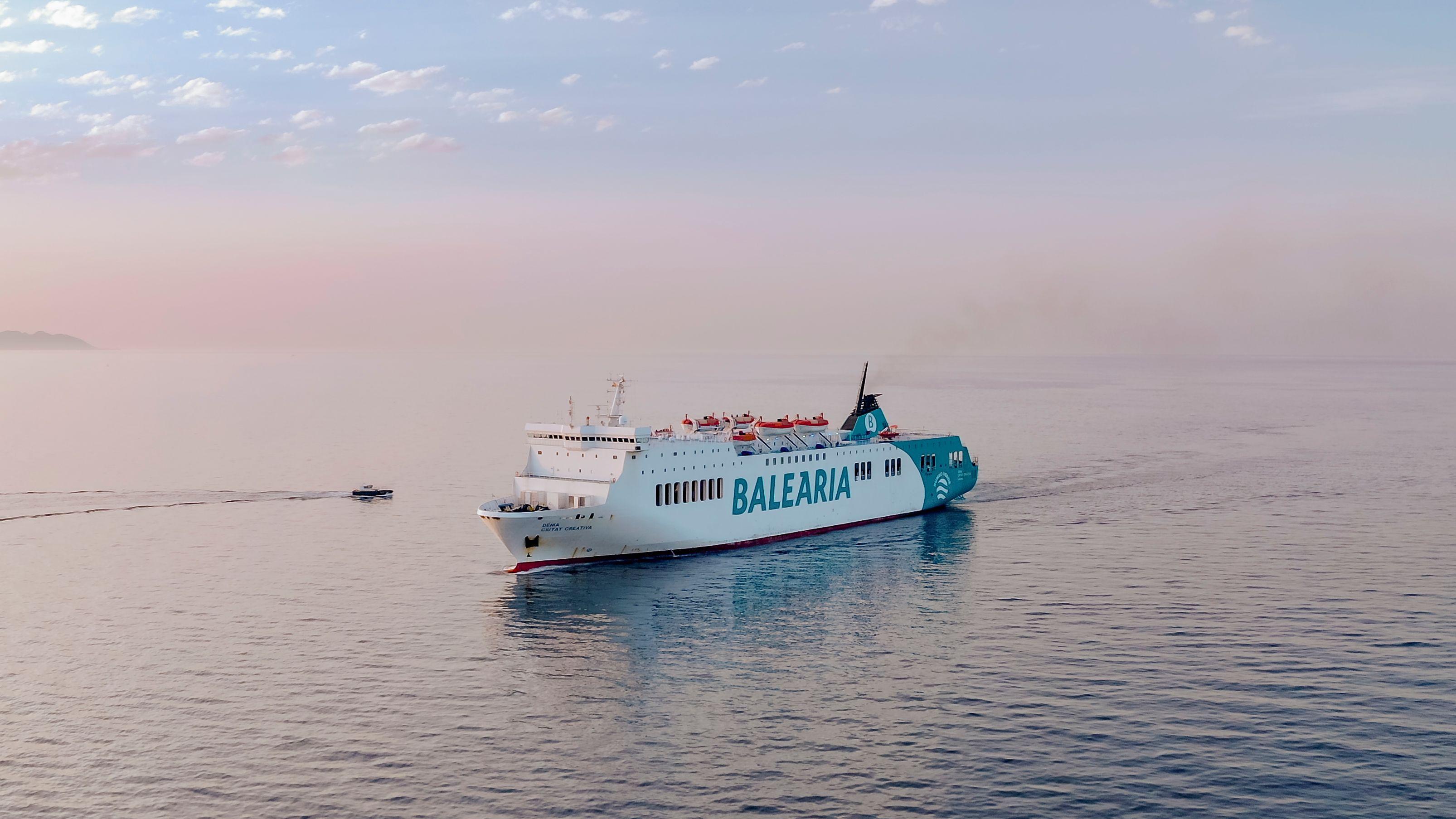 Ferry Balearia
Balearia is one of the leading shipping companies in Spain in cargo and passenger transport in the Mediterranean. Founded in 1998 and its headquarters are located in Denia.
This company offers daily routes linking the Balearic Islands with the mainland, specifically the Levante coast (Barcelona, Denia and Valencia). It also offers routes from Ceuta and Melilla to the mainland and through the Strait of Gibraltar. The company extends internationally with connections to Morocco.
Balearia
is one of the leading shipping companies for its constant renewal and investment in its fleet, made up of 15 ships with a high quality service. In 2019, the two ships, Hypatia of Alexandria and Marie Curie, which meet these characteristics to reduce polluting emissions, will be launched on the market. Currently, on the routes between Ibiza and Formentera they have four eco fast ferries.
Known for their focus on sustainability and environment, they are one of the first companies to use liquefied natural gas for their ferries.
Aboard Balearia, you can choose to stay in cabins or in lounges with armchairs. You will find services such as: restaurant, stores and bars. Depending on the ship chosen, you will enjoy play areas for children, internet access, outdoor areas or swimming pool. The ships of this shipping company offer various possibilities to entertain you such as: animation and workshops for children, shows and massages among other activities (only in holiday periods).
If you are looking to book a ticket with Balearia or check any of the routes, in Clickferry you can always do it at the best price. Book now your ferry ticket and get the best fares, all schedules and all routes to travel on board Balearia.
.
Routes
See the legal terms of the transport contract of Balearia