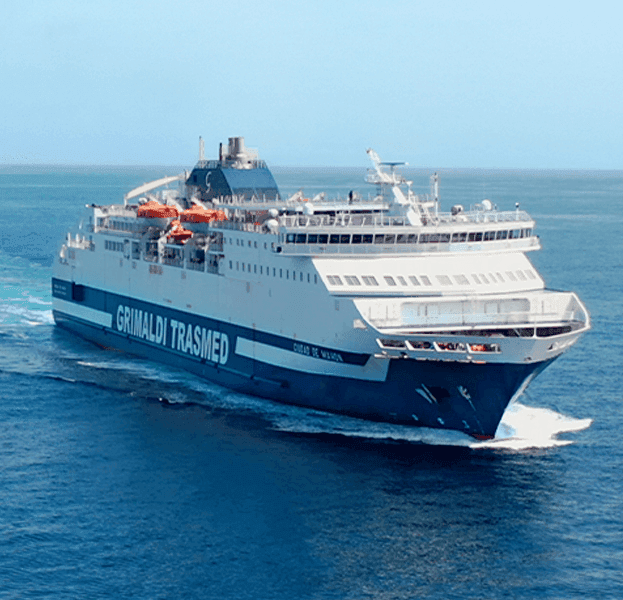 Trasmed
Trasmed is a Spanish shipping company that deals with the transport of passengers and goods between the Peninsula and the Balearic Islands.
Born in July 2021 the company belongs to the Grupo Grimaldi and is headquartered in Valencia.
This shipping company offers fantasy destinations such as: Menorca, Ibiza, Mallorca, Barcelona, Formentera and Valencia, in addition to the classics like Sardinia and Italy.
In addition, with trasmed you can stay with your pet in the cabins or seats and you can also accommodate them in the video surveillance booths and conditioned for them.
Before 2021 the routes were operated by Trasmediterranea.
With Clickferry you can choose from several rates
"No flexibility" in this tariff no changes and no cancellations are allowed.

"Medium flexibility" date changes with retargeting are supported here.

"Total flexibility"we offer you an unrestricted rate, subject to the conditions of the contract of carriage.
Routes
See the legal terms of the transport contract of Trasmed