Cheap Ferry Tickets from Ibiza to Gandia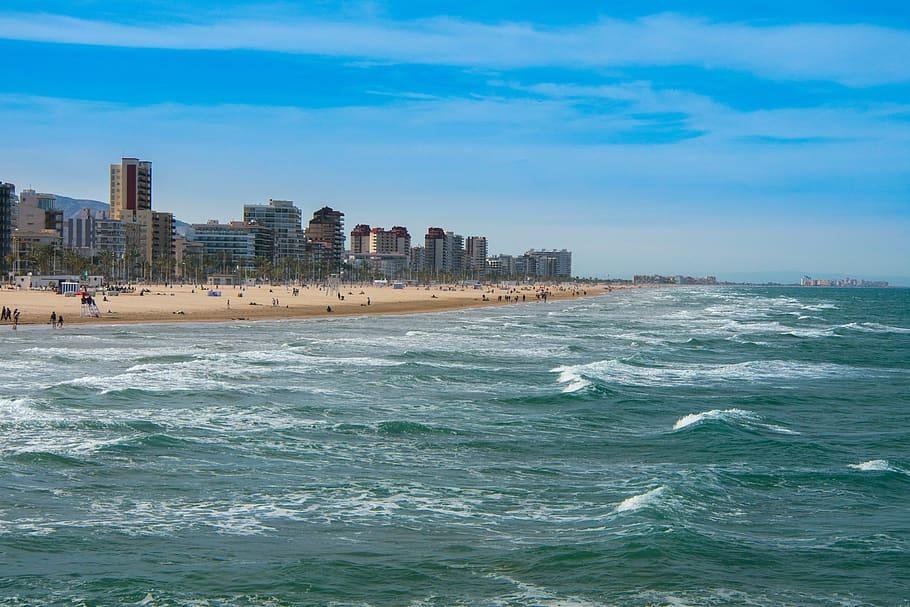 The best offers for Ferries from Ibiza to Gandía
If you need to travel from Ibiza to Gandia, the ferry is an excellent option that connects the Balearic Islands with the Peninsula. This route will be especially useful if you are planning to travel with your car or motorcycle on board. This route when active has several weekly departures by ferry from Ibiza to Gandia, the duration ranges from 2.30 to 6 hours depending on the company and the type of boat (high speed or conventional).
Currently this route is not being used by ferries, however you can book these alternative routes to travel to the mainland from Ibiza: Ferry from Ibiza to Denia or the ferry from Ibiza to Valencia.
On Clickferry you can book at the best price guaranteed your boat trip from Ibiza to Gandia. In addition, you can check which days, times, prices and ferry companies you are interested in to travel by ferry from Ibiza to Gandia. We do it for you, we check prices with all available ferry companies so you do not have to do it and you can travel by ferry from Ibiza to Gandia with the lowest price.
Gandia tells its history through its monuments, its beaches of fine white sand, its natural landscapes, its people and its streets. Enter this Mediterranean paradise and enjoy all the corners it has to offer.

First ferry
7:00 AM
Last ferry
22:30 PM
Ferry Price from Ibiza to Gandia
The average ferry price from Ibiza to Gandia is approximately 30 euros, depending on the season we are in may vary due to supply/demand. You can book the ferry from Gandia to Ibiza using our booking engine at the top of this page at the best price guaranteed for your dates.
Ferry alternatives from Ibiza to Gandía
Ferry schedules from Ibiza to Gandia
There are numerous daily ferry crossings from Ibiza to Gandia that will facilitate your trip. In order to book your trip safely check in our search engine the available schedules for your dates and book online your ferry tickets at the best price.
The first ferry usually leaves from the port of Ibiza at 11.00h in the morning and arrives in Gandia at 13.15h at noon. The last ferry from Ibiza to Gandia usually departs at 21.00h in the evening.
Please note that ferry schedules from Ibiza to Gandia vary depending on the season. Check our search engine for updated schedules according to the date of your trip to get the most current information.
Popular ferry operators for the Ibiza to Gandia ferry route
We offer you all the necessary information about ships, routes and ports to travel by ferry. Between the Balearic Islands there are several ferry companies operating the ferry route from Ibiza to Gandia. The companies operating the crossing are Balearia, Trasmed and Grandi Navi Veloci.
GNV does not offer online check-in, so you will have to be at the port 2 hours before departure.
How long does the boat from Ibiza to Gandia take?
The duration of the ferry trip from Ibiza to Gandia is approximately 2.30 to 6 hours depending on the boat. We travel by boat about 278 kilometers. This time will also depend on some factors such as the type of boat or the weather that accompanies us during the trip.
Where do I take the ferry in Ibiza?
The maritime station of Ibiza is located at Avenida de Santa Eulària number 100 in the city of Ibiza.
It has a free shuttle service so that people with reduced mobility can move easily within the port.
Each shipping company operates in one or more berths. In the process of purchasing the ferry ticket you will get the information of the berth of your shipping company. Both the Port of Ibiza and the shipping companies have customer service where you can consult any additional questions you may have before boarding.
Parking in the port of Ibiza - Gandia
If you do not want to travel with your car or motorcycle on this crossing and you are looking for a place to park you have two options:
Parking des Pratet: 5 minutes walk from the maritime station.Parking des Gorg: which is free and is a 15-minute walk away.In the nearby areas you have parking where you can leave your vehicle.
Travel by car or motorcycle from Ibiza to Gandía
If you want to make a Ferry trip from Ibiza to Gandia with a car, caravan, van, bus, motorcycle or even bicycle here you can calculate how much it costs to embark your car on board the ferry depending on its size.
You can also navigate without a vehicle on board and rent a vehicle in the offices that you will find on your arrival at the port of Gandia.
Traveling with a pet by ferry from Ibiza to Gandia
Many shipping companies allow the transport of pets on board their ships and ferries. It is very important that you check with each shipping company what the requirements are, they may request the health vaccination card, official animal identification document, that you travel in a carrier or if you are traveling with a dog, that it is always properly restrained with a muzzle and leash during boarding.
We recommend consulting directly with the shipping company about their animal transportation policies.
Discounted ferry tickets from Ibiza to Gandía
Where to buy a cheap ticket for the Ibiza to Gandia Ferry?
Clickferry is the N1 Ferry ticket comparator in Spain. In our search engine you can find cheap boat trips to make the advance purchase of tickets with destination Ibiza to Gandia online on our website to choose the best schedules at the best price. Here are some special situations where extra discounts are applied to the promotions and discount coupons that are already active in the search engine.
Boat tickets for residents from Ibiza to Gandía
Residents of the Balearic Islands are entitled to a 75% discount on the general fare, in addition, this fare is usually cumulative with other applicable discounts.
These discounts do not apply to vehicles or other services.Ferry tickets for large family from Ibiza to GandiaYou can get discounts on boat tickets for being a large family, discounts apply to both general and special large family. The offer is exclusively for people, excluding vehicles and services.The documentation will be the Official Title of Large Family or Individual Document issued by the corresponding Autonomous Community, in force and the ID card or equivalent document. If you are under 14 years of age and do not have this document, the date of birth must be noted on the ticket.
Doubts about the choice of ferry?
At Clickfery, we make it easy for you! We offer you personal customer support and help you make your trip. Enter our FAQ section or contact us by Whatsapp in case of any doubts or request after checking them.