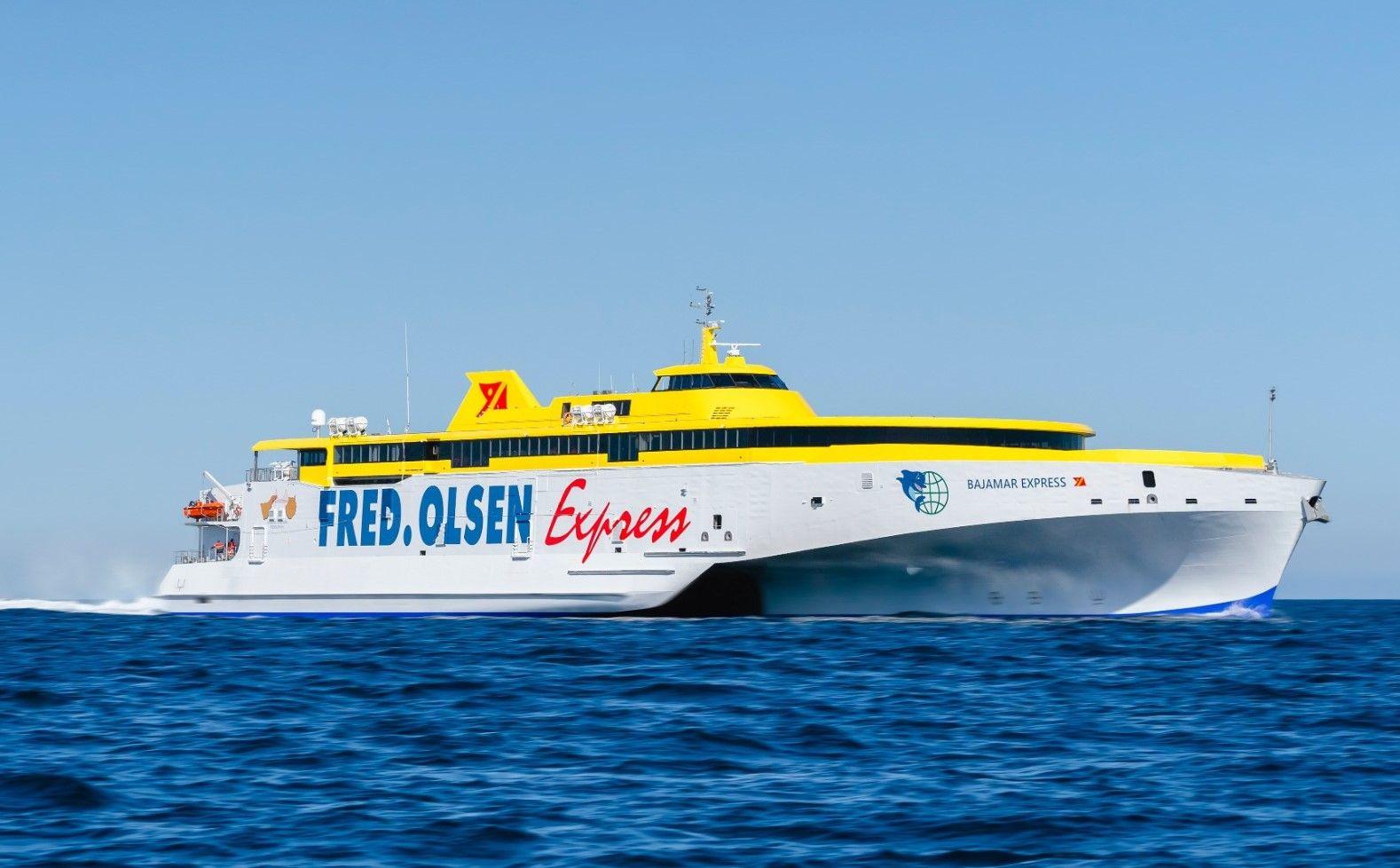 Ferry Fred Olsen
Fred Olsen has been created with the aim of ensuring easy connections between the Canary Islands. The shipping company offers inter-island routes at the highest possible speed without giving up a comfortable crossing.
The family-run company was founded in 1974 with a first inaugural route between San Sebastian de la Gomera and Los Cristianos in Tenerife.
After more than 40 years operating in the sector, Fred Olsen has become one of the most popular companies in the Canary Islands, covering almost all inter-island routes.
.
Their fleet is made up of seven state-of-the-art vessels, including the world's first trimaran fast ferry, the Benchijigua Express.
Currently, it is the largest trimaran in the world: its length is longer than a soccer field, but this does not prevent it from reaching speeds of up to 38 knots (more than 70 km/hour). The ship has capacity for 1,291 passengers.
Some of the services that Fred Olsen offers on board its ships are: stores with its own brand items, bars and cafeterias, a children's area for the youngest passengers and satellite television to liven up the trip.
In addition, in 2018 they have begun operating their first connection between the peninsula and the Canary Islands hand in hand with Balearia. Both companies have created this synergy, with the commitment to strengthen connections with the Canary Islands from Spain.
Book now your ferry ticket to travel with Fred Olsen. On Clickferry.com you will find all fares and schedules, guaranteeing a simple and secure purchase process.
Routes
See the legal terms of the transport contract of Fred Olsen