Cheap Ferry Tickets Malaga Melilla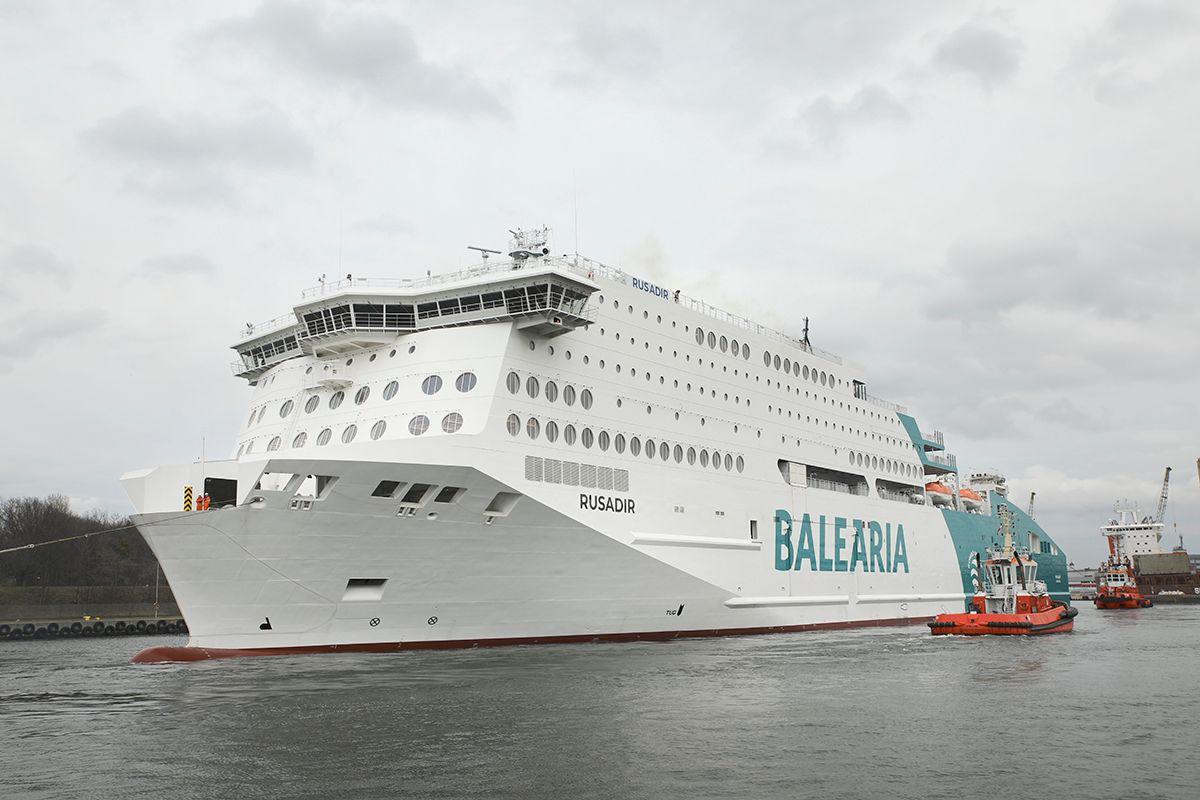 Best offers for Ferries from Malaga to Melilla
If you are looking for how to travel to Melilla from Andalusia, the ferry route from Malaga to Melilla is one of the most suitable routes to travel by boat to Melilla.
The boat route from Malaga to Melilla is in high demand so we recommend buying your ferry ticket online as far in advance as possible. This route has approximately one daily departure and a journey time of approximately 6 to 8 hours depending on the type of ferry. This route is operated by several ferry companies throughout the year mainly Balearia and Naviera Armas Trasmediterranea.
At Clickferry you can book the cheapest Malaga to Melilla ferry tickets, we have the best price guarantee with no hidden costs. You can also check which days, times, prices and ferry companies you are interested in to travel by ferry from Malaga to Melilla.
Important: The authorities recommend buying the ferry Malaga Melilla online to arrive at the port with the ticket closed (shipping company, day and time assigned). They will give priority to boarding.
The autonomous city of Melilla is famous for its unique cultural points of interest. It is very famous the route of the Temples as well as Melilla the old and the Plaza de España. At night it is common to enjoy doing nightlife or tasting restaurants in the Noray Marina.

First ferry
7:00 AM
Last ferry
22:30 PM
Malaga Melilla Ferry Price
The average price of the ferry from Malaga to Melilla is approximately 60 € depending on the season we are in as well as the type of ferry may vary by supply/demand.
You can also book your return ferry trip from Melilla to Malaga using our online ferry search at the top of this page at the best price guaranteed for your dates.
Malaga to Melilla Ferry Alternatives
Malaga to Melilla Ferry Timetable
There are more than 6 ferry crossings weekly from Malaga to Melilla that will facilitate your journey. In order to book your trip safely check our online ferry booking system for the available timetables for your dates and book your Malaga to Melilla ferry tickets online at the best price.
Being a very popular route, our recommendation and that of the authorities is that you make your ferry booking from Malaga to Melilla as far in advance as possible so you do not run out of your ticket and enjoy a better price.
Although the timetables depend very much on the dates, in general, the first ferry usually leaves Malaga at 14.30 pm and arrives in Melilla at 21.00 pm. The last ferry usually leaves at 23.00h at night and arrives at Melilla at 6.00h in the morning.
Please note that ferry schedules from Malaga to Melilla may vary depending on the season, as well as on weekends, so this information may vary. Check our search engine for updated schedules according to the date of your trip to get the most up to date information.
Popular ferry operators for the Malaga - Melilla ferry route
On the boat route between Malaga and Melilla operate several shipping companies, in particular that perform the route by ferry and fast ferry from Malaga to Melilla are Balearia and Armas Trasmediterranea.
How long does the ferry from Malaga to Melilla take?
The duration of the journey by fast ferry from Malaga to Melilla is approximately 6 hours, where we travel by fast boat about 207 kilometers. In a conventional ferry the duration ranges between 6-8 hours.
The duration of the trip depends on some factors such as the type of ferry (conventional or fast ferry) or the weather that accompanies us during the trip.
Where do I take the Ferry in Malaga?
The Port of Malaga is a very important port in Andalusia for being in one of the most visited areas of Spain by tourists from all over the world.
The location of the Port of Malaga is very close to the city center, it is close to the Paseo del Parque or the Soho neighborhood. Once you are in the port you will have to go just in front of the Pier Nº3 where you will find all kind of services and facilities to travel by Ferry.
Parking at the port of Malaga
If you do not want to travel with your car or motorcycle on this route and you are looking for a place to park, in the port of Malaga you have parking to leave your vehicle. Although due to the good connections that the port has with the rest of the city by public transport, it is usually more economical for ferry passengers to travel by public transport or park the car in another area.
Travel by car or motorcycle from Malaga to Melilla
If you want to make a Ferry trip from Malaga to Melilla with a car, motorhome, van, motorcycle or even bicycle here you can calculate how much it costs to embark your vehicle on board the ferry depending on its size.
Are you going to continue traveling in Morocco with your vehicle?
Keep in mind that if you are going to travel from Melilla outside the European Union, as is the case of Morocco, your vehicle insurance may not cover you. You should ask your insurer for the green card, which shows all the countries where you are covered for damages.
Travel with pet on ferry Malaga to Melilla
Many shipping companies allow the transport of pets on board their ships and ferries. It is very important that you consult with our customer service what are the requirements, they may request the health vaccination card, official animal identification document, traveling in a carrier or if you are traveling with a dog, that it is always properly restrained with muzzle and leash during boarding.
If you have any doubt, please contact our Clickferry customer service.
Malaga to Melilla ferry ticket discounts
Where to buy a cheap ticket for the Malaga to Melilla Ferry?
Clickferry is the N1 ferry search engine in Spain. In our search engine you can find the cheapest ferry tickets for Malaga to Melilla ferries online on our website to choose the best timetables at the best price. Here are some special situations where extra discounts are applied to the promotions and discount coupons that are already active in the search engine.
Discounts for Melilla resident on the ferry Malaga-Melilla
European citizens whose residence is Melilla can benefit from a 75% discount on the passenger fare. This discount does not apply to vehicles and you must have the necessary documentation.
Doubts about the choice of ferry?
At Clickfery, we make it easy for you! We offer you personal customer support and help you make your trip. Enter our FAQ section or contact us by Whatsapp in case of any doubts or request after checking them.