Port of Rio Marina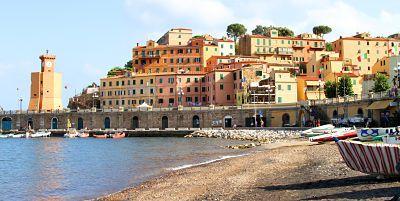 Ferry to Rio Marina
Rio Marina is a French commune located in the region of Livorno, specifically on the famous island of Elba, in Italy.
It was a very threatened area by pirates, and for this reason this region began to decline. Its population was only 879 inhabitants when France invaded this commune.
A curious fact about this territory is that it is well known for the exploitation of iron ores and its mines. The economy of Rio Marina is especially based on tourism.
Do not wait any longer to enjoy your vacation on this beautiful island. Explore its narrow streets, relax on its beautiful and incredible beaches with crystal clear water or travel around the surrounding islands. On our website you will find all the information you need.