Port of Melilla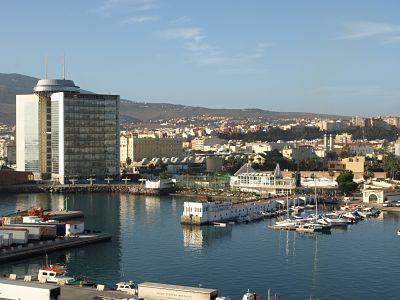 Ferry to Melilla
Travel to Melilla by booking your ferry ticket here. The cheapest and easiest way to get to know the city that opens the doors to Africa. Bathed by the Mediterranean Sea, in North Africa, Melilla is located on the southeastern coast of the Tres Forcas Peninsula. City of enchantment where four cultures coexist (Christian, Muslim, Hebrew and Hindu) is a place full of nuances. It possesses an important architectural and urban set of modernist style and of great interest its Fortified Enclosures. Mediterranean flavors with oriental touches make Melilla's gastronomy a place with exotic aromas.
Melilla has a wide range of adventure tourism in the Rif region, excursions to Cape Tres Forcas and Kelaya. A gateway to begin a journey to the interior where the Great Sun sleeps or the Great Oasis, such as those of Figuig or Tafilat. In addition to adventure tourism, the coast of Melilla is ideal for activities such as diving or water skiing, and of course, for sailing sports.
Departure information
The port of Melilla is connected with the Iberian Peninsula through 6 weekly departures to the port of Malaga and another 6 departures to Almeria. An important center of the daily and economic activity of the Autonomous City, the port offers modern infrastructures to provide the best service to passengers.