Ferry to Morocco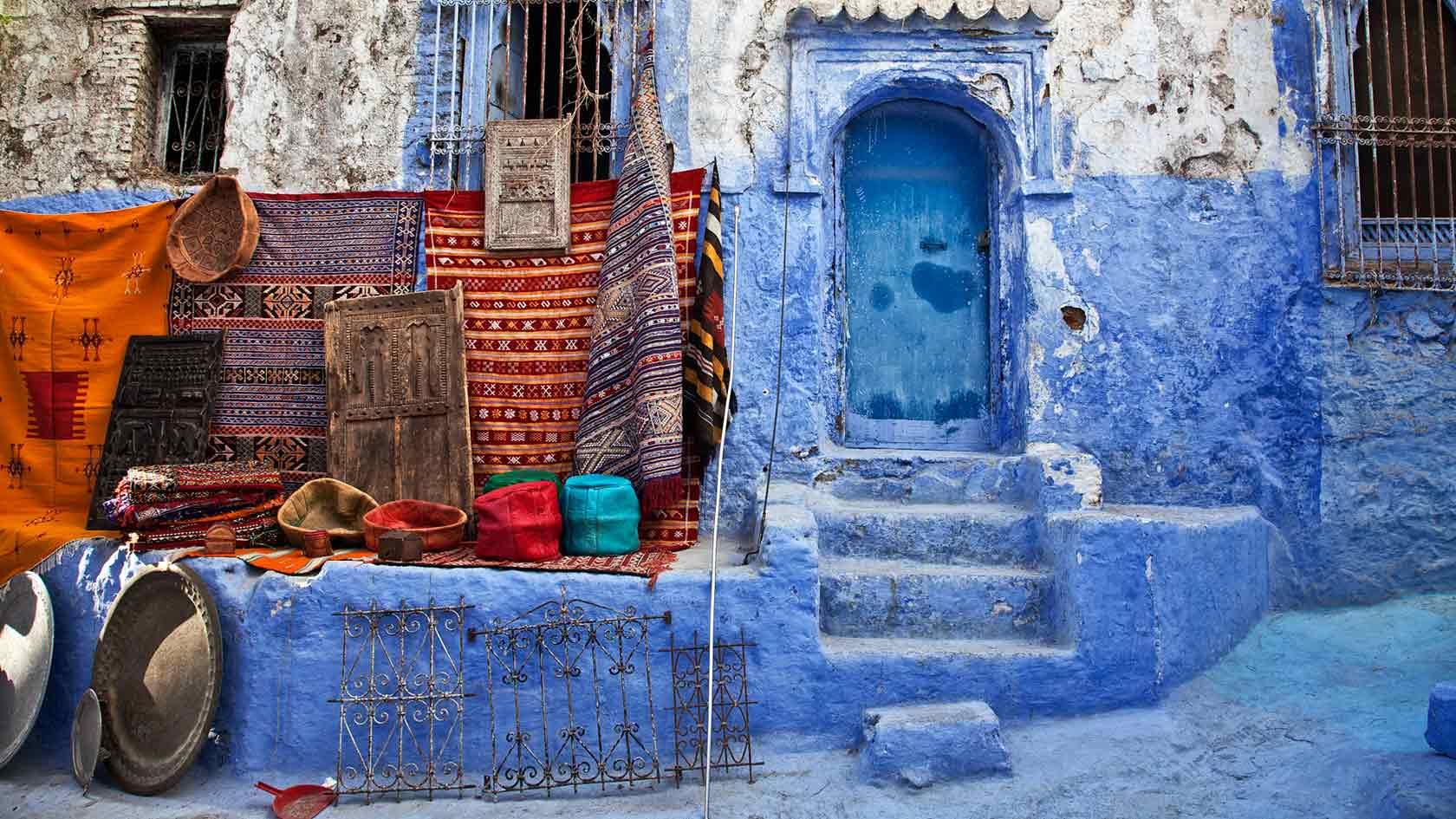 The best offers for Ferries to Morocco
If you need to travel to Morocco, the ferry is an excellent option that connects the Peninsula with Morocco. This option will be especially useful if you are planning to travel with your car or motorcycle on board or if you need to carry more luggage.
There are several routes to travel by ferry to Morocco:
To Tangier Med:
Algeciras - Tangier Med.
Barcelona - Tangier Med.
To Nador:
Almeria - Nador.
Motril - Nador.
Barcelona - Nador.
Al hoceima:
Motril - Al hoceima.
Tangier Ville:
Tarifa - Tangier Ville.
The shipping companies that operate these routes are Balearia, FRS, Naviera Armas Trasmediterranea and , Grandi Navi Veloci.
At Clickferry you can book at the best price guaranteed your boat trip to Morocco. In addition, you can check which days, schedules, prices and shipping companies you are interested in to travel to your destination. We do it for you, we check prices with all available ferry companies so that you do not have to do it and you can travel by ferry to Morocco at the lowest price.
Morocco is a unique and exciting travel destination. If you want an unforgettable adventure in Morocco, here are some things you should not miss: Visit the medina of Marrakech. This ancient city is a veritable souk with its maze of narrow streets and bazaars filled with handicrafts and hidden treasures. Explore the incredible Kasbah of Ait Ben Haddou. This impressive fortress is located on an ancient trade route and is one of the best preserved in the country. Experience adventure in the Sahara Desert.
Routes
Cheapest Ferry Price to Morocco
The average price of the ferry to Morocco is approximately 35 euros, depending on the season we are in may vary by supply/demand. You can also book the return trip using our booking engine at the top of this page at the best price guaranteed for your dates.
Ferry schedules to Morocco
There are numerous daily ferry crossings to Morocco that will facilitate your trip. In order to book your trip with total security check in our search engine the available schedules for your dates and book online your ferry tickets at the best price.
Morocco is a destination with high demand, so we recommend that you purchase your ticket in advance to get the best price on your ferry tickets.
Please note that ferry schedules to Morocco vary depending on the season. Check our search engine for updated schedules based on your travel date to get the most up to date information.
Popular ferry companies for the route by ferry to Morocco
What are the ferries that travel to Morocco?
Ferries to Morocco depart from Barcelona, Algeciras, Motril, Almeria, Tarifa.
How long does the ferry to Morocco take?
Depending on the port of origin, the duration of your ferry trip may be:
To Tangier Med:
Algeciras - Tangier Med: 30 minutes.
Barcelona - Tangier Med: 29 hours.
To Nador:
Almeria - Nador: 4 - 10 hours.
Motril - Nador: 5 hours and a half.
Barcelona - Nador: 27 hours.
Al hoceima:
Motril - Al hoceima: 5 hours and a half.
Tangier Ville:
Tarifa - Tangier Ville: 1 hour.
This time will also depend on some factors such as the type of boat (traditional or fast ferry) or the weather that accompanies us during the trip.
Ferry port from the Peninsula to Morocco
Port of Barcelona, Terminal Port-Nou, s/n (Exit 21 of the Ronda Litoral).
It has a free shuttle service so that people with reduced mobility can move easily within the port.
Each shipping company operates in one or more berths. In the process of purchasing the ferry ticket you will get the information of the berth of your shipping company. Both the Port of Barcelona and the shipping companies have customer service where you can consult any additional questions you may have before boarding.
On their website you will find more information about the departure terminals. Port of Barcelona website.
Port of Tarifa.
Address: Av. Fuerza Armadas, s/n, 11380 Tarifa, Cádiz.
The Port of Tarifa is smaller than Algeciras, so it is easier to move around. In recent years the number of ferry passengers to Tangier from the Port of Tarifa to the Port of Tangier Ville has grown, reaching figures of 1.28 million passengers and more than 300,000 vehicles, according to statistics published on the port's own website.
Port of Algeciras.
Address: Maritime station, port of Algeciras.
The Port of Algeciras is one of the most important ports in Spain due to its geostrategic location. When you get to Algeciras you will have to cross a river by road, from there you will find signs that will show you how to get to the port, you just have to stay on the left, follow the signs and go through a tunnel, then you will reach the security checkpoint and as you advance you will find the ferry terminal to travel to Tangier Med and Tangier.
Port of Almeria.
The Port of Almeria is an important ferry port and quite busy because of its connection with Africa. Therefore, we recommend arriving at least 1 hour in advance, especially if you are going to embark a vehicle on the ship.
The location of the Port of Almeria is very close to the city center, it is near the Nicolas Salmeron Park and can be reached easily on foot, by bus or cab. Once you are in the port you will have to go to the Maritime Passenger Station of the Port of Almeria, a two-storey building of 8,400 m2 where passengers embark and disembark from the regular ferries to North Africa and which has all kinds of services for passengers.
Port of Motril.
P.º del Puerto, 8, 18613 Motril, Granada
The port of Motril is located in the south of the Iberian Peninsula and is a commercial, fishing and sports port. It has good connections with the city.The pier to catch the ferry to Nador is easy to find by following the signs on the road to Naviera Armas. As it is not a very big port you will also easily identify the boat to Nador.
Traveling by car to Morocco
If you want to travel by ferry to Morocco with your car, van, bicycle, motorcycle or caravan, we recommend that you request information in advance, there are different rates for each vehicle. Prices depend on the size and type of vehicle you want to embark. You can calculate the price in advance and enjoy the best price guarantee.
Traveling with a pet by ferry to Morocco
Before traveling to Morocco with your pet you should plan it with time and inform yourself well. In Morocco it is not as common as in Spain to have a dog as a pet. It is common that they may request a specific serological test for rabies antibodies, both on the way there and on the way back, so it is interesting to get information before traveling to Morocco with pets.
Many shipping companies allow the transport of pets on board their ships and ferries. It is very important that you check with each shipping company which are the requirements, they may request the health vaccination card, official animal identification document, traveling in a cage or carrier or if you travel with a dog, that it is always properly restrained with muzzle and leash during boarding.
If you have any questions, please contact our Clickferry customer service team.
Discounted ferry tickets to Morocco
Where to buy a cheap ticket for the Ferry to Morocco?
Clickferry is the N1 Ferry ticket comparator in Spain. In our search engine you can find the cheapest ferry tickets and buy them in advance. Choose also the best schedules at the best price. Here are some special situations where extra discounts are applied to the promotions and discount coupons that are already active in the search engine.
Boat tickets for residents in Morocco.
Children under 3 years old can travel for free on this route.
Special discounts are available for children between 4 and 12 years old. There are no discounts for large families or residents as they apply only to Spanish domestic routes.
See conditions on the website of the shipping company, in case of doubt contact us Clickferry.