Hotel Discount: 15% direct. Only with Clickferry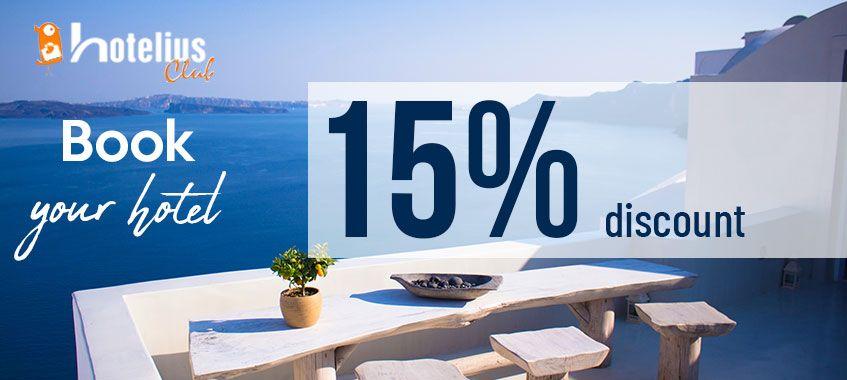 Hotel Discount
Holidays are coming… It's time to book your hotel room. Don't leave it to the last minute!
If you book your ferry ticket with Clickferry, we will give you 15% off in more than 50.000 hotels around the world.
Clickferry offers exclusive deals and a 15% off coupon when you make a book with us. You will be able to use this discount in more than 50.000 hotels all over the world.
How it works?
Simple and easy! You will find this banner on the purchase confirmation screen as well as in the booking confirmation email. If you click on it, you will have direct access to the hotel finder: choose the destination of your trip and start saving money.
I've made a reservation some time ago, but the promotion was not activate at that moment. Would I take advantage of this discount?
No problem. If you have made your reservation in the last six months but you haven't yet traveled, contact us by chat or WhatsApp. Clickferry will provide you the URL to benefit from this offer anyway. That's only fair, isn't it?:)
Is this price cheap?
Yes, the starting price is usually the same one that appears in Booking. We apply the discount to this price.
For example, if the price of one familiar room for one week is 1000, you will have to pay only 875. This discount is definitely worth it.
Is there any limit?
No, you can book as many times as you want. However, the only requirement is that the promotion must be active.
If you have any questions, don't hesitate to contact us to provide you more information +34 952 173 836. Clickferry is always the best way to find the best deals! Don't forget it!