Ferry to England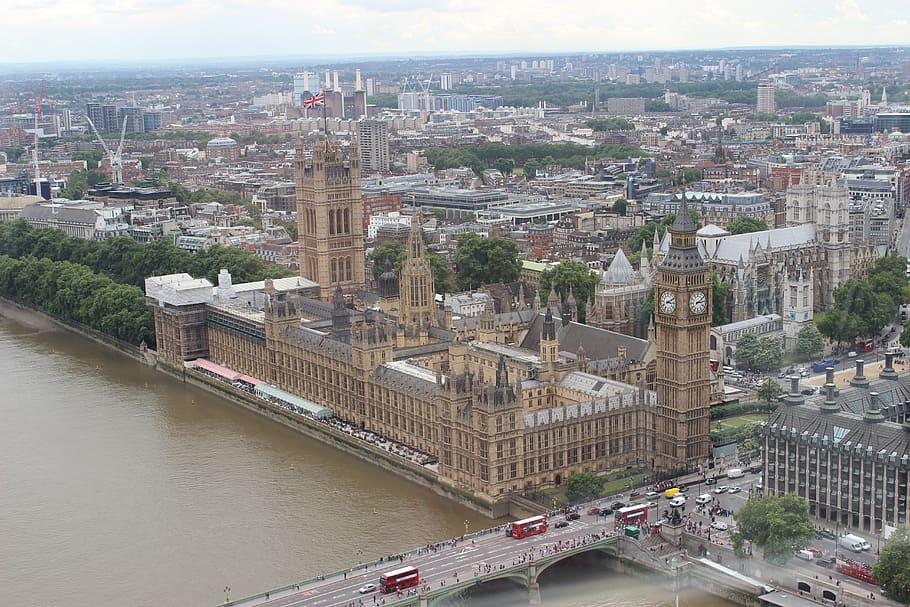 The best offers for Ferries to England
If you need to travel to England, the ferry is an excellent option that connects the Peninsula with England. This option will be especially useful if you are planning to travel with your car or motorcycle on board or if you need to carry more luggage.
There are routes to travel by ferry to England:
To Plymouth
Santander - Plymouth.
To Portsmouth
Bilbao - Portsmouth.
Santander - Portsmouth.
The shipping company that operates these routes is Brittany Ferries.
On Clickferry you can book at the best price guaranteed your boat trip to England. In addition, you can check which days, times, prices and ferry companies you are interested in to travel to your destination. We do it for you, we check prices with all available ferry companies so that you do not have to do it and you can travel by ferry to England with the lowest price.
Routes
Cheapest Ferry Price to England
The average price of the ferry to England is approximately 200 euros, depending on the season we are in it may vary due to supply/demand. You can also book the return trip using our booking engine at the top of this page at the best price guaranteed for your dates.
Ferry schedules to England
In order to make the reservation of your trip with total security check in our search engine the available schedules for your dates and book online your ferry tickets at the best price.
We recommend that you purchase your ticket in advance to get the best price on your ferry tickets.
Please note that ferry schedules to England vary depending on the season. Check our search engine for updated schedules based on your travel date to get the most up to date information.
Popular ferry companies for the route by Ferry to England
We offer you all the necessary information about ships, routes and ports to travel by Ferry. Between mainland Spain and England the company that operates the crossing is Brittany Ferries.
Which ferries travel to England?
The ferries that make a trip to England depart from different locations on the Peninsula: Bilbao and Santander.
How long does the ferry to England take?
Depending on the port of origin, the duration of your ferry trip may be:
To Plymouth
Santander - Plymouth: 20 hours.
To Portsmouth
Bilbao - Portsmouth: 24 - 32 hours.
Santander - Portsmouth: 27 hours.
This time will also depend on some factors such as the type of vessel (traditional or fast ferry) or the weather that accompanies us during the trip.
Ferry Ports from Mainland Spain to England
Port of Bilbao.
The Port of Bilbao is the most important port in the north of Spain and the fourth at national level, as a connection with the United Kingdom and Europe. 65% of the tourists that sail through the port of Bilbao do so with this route by boat from Bilbao to Rosslare.
The port is located near Zierbena, about 20 km from the center of Bilbao (from the A8 freeway, take exit 130 signposted "Portua-Santurtzi" and follow the signs for "Ferry").
The Port of Santander
It is located in Calle Antonio López, 39002 Santander, Cantabria.
If you want to access directly through Google Maps to the port of Santander you can click on this link.
The port is located in the Bay of Santander, in the north of Spain. Its geographical location allows direct connection with Plymouth and Portsmouth.
Traveling by car to England
If you wish to travel by ferry to England with your car, van, bicycle, motorcycle or caravan, we recommend that you request information in advance, there are different rates for each vehicle. Prices depend on the size and type of vehicle you want to embark. You can calculate the price in advance and enjoy the best price guarantee.
Traveling with a pet by ferry to England
Many shipping companies allow the transport of pets on board their ships and ferries. It is very important that you consult with our customer service department the requirements of each shipping company. They may require a health vaccination card, official animal identification document, travel in a carrier or if you are traveling with a dog, that it is always properly restrained with a muzzle and leash during boarding.If you have any questions, please contact our Clickferry customer service team.
Discount ferry tickets to England
Where to buy a cheap ticket for the Ferry to England?
Clickferry is the N1Ferry ticket comparator in Spain. In our search engine you can find the cheapest ferry tickets and buy them in advance. Choose also the best schedules at the best price. Here are some special situations where extra discounts are applied to the promotions and discount coupons that are already active in the search engine.