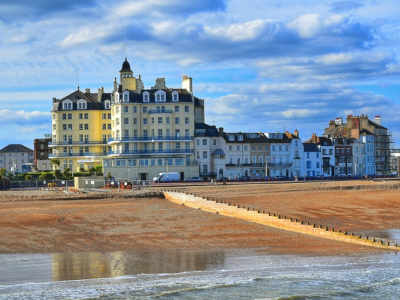 The United Kingdom is made up of England, Scotland, Wales and Northern Ireland. Its capital is London. It is located to the northwest of continental Europe and its territory comprises the island of Great Britain, the northeast of the island of Ireland and other small, adjacent islands. This geographic location makes shipping routes vitally important and travelling by ferry is one of the most widely used options.
Its large territorial expanses and its climate have created extensive green landscapes, beautiful coastal locations and a large number of diverse cities with a rich culture. Being a major economic and cultural power, it has important cities like London, Birmingham and Glasgow.
On Clickferry.com you can book your ticket to travel to the south of Britain, with ports of destination such as Portsmouth, Plymouth or Poole. From any of these cities you can drive to London, the nation's capital and one of the most popular tourist destinations in the world. Don't miss the city that is home to Big Ben, and take in sights such as the Palace of Westminster, the Tower of London, Buckingham Palace, Piccadilly Circus, Trafalgar Square and more.