Port of Denia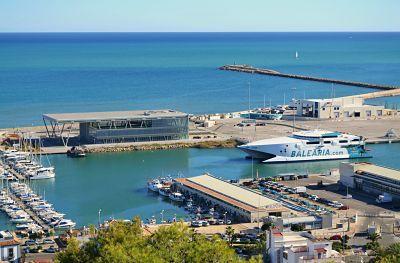 Ferry to Denia
The port of Denia
Discover Denia by booking your ferry ticket. Buy the easiest and fastest way to get to this city on the coast of Alicante bathed by the Mediterranean Sea. In a special natural environment, Denia has sandy beaches as well as small rocky coves. A stroll through the historic center and its picturesque streets, stroll through the neighborhood "Baix la Mar" and taste a rice "a banda" on a terrace are essential activities.
Book your ferry ticket now, we propose an interesting coastal route visiting the Cabo de San Antonio, the town of Javea and the Cala del Moraig and the Cova dels Arcs.
Departure information
The port of Denia is located on the coast of the east coast of the peninsula in front of the Balearic Islands. Its location makes it one of the most frequent connection ports in these areas. With almost daily routes it is directly connected with the ports of Ibiza, Ibiza San Antonio, Mallorca and Formentera.