Port of Cavo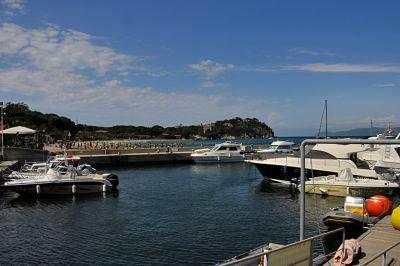 Ferry to Cavo
Cavo is a very touristic island located on the island of Elba, in Italy. As a curious fact, its name comes from the noun "capo" which means (promontory). Although the village is of very limited and small dimensions, it has all the services that tourists need such as: bars or stores.
Moreover, this territory has many connections with the ports of Portoferraio and Piombino. Cavo is divided into two zones by the port. In one of them, you will find the majestic beach of San Bennato with about 400 meters. In the other part, there is another very famous beach known as: Cala Bolbaia with fine white sand.
In Clickferry.com you can find the shipping companies that operate in this territory and the available departures that take place every day. In addition, we assure you that you will always find the best price.