Port of Caleta de Sebo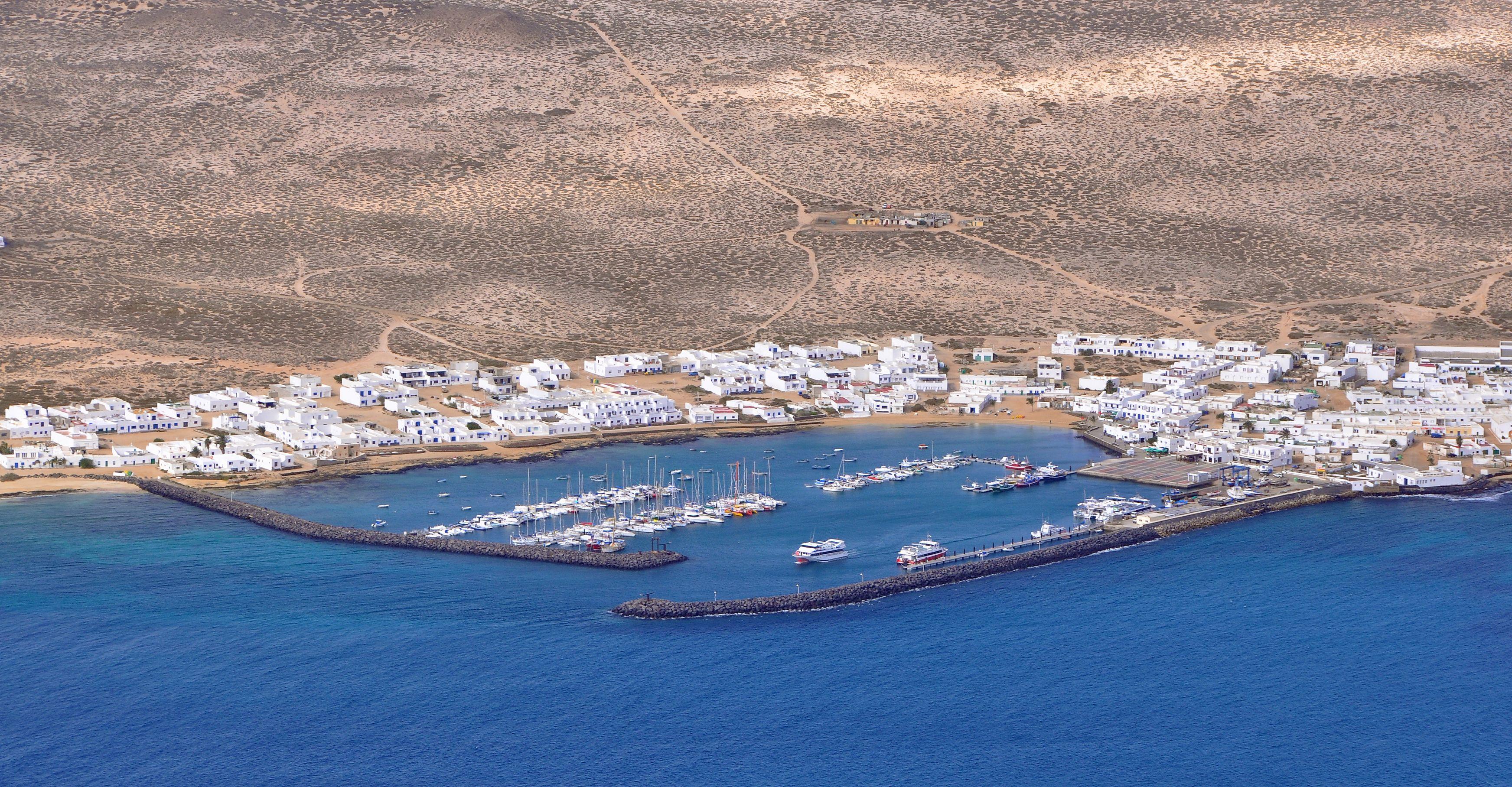 Ferry to Caleta de Sebo (La Graciosa)
The port of La Graciosa
The port of Caleta de Sebo is the departure point for ferries from the island of La Graciosa. It is the only maritime point of entry and exit on the Canary Island, from the port of La Graciosa you can travel by ferry to Lanzarote (Órzola) and Tenerife (Santa Cruz).
The island of La Graciosa is probably the least known of all the Canary Islands, and that is why it is the one that projects more tranquility and serenity. The beaches with paradisiacal colors, mountains of volcanic profile and an endless number of water and sports activities that you can do in its waters.
During your ferry trip to La Graciosa you can visit the Natural Park of the Archipelago of Chinijo and hire a multitude of private boat trips that will take you along the coast of the island and stopping at beaches such as: Playa de La Francesa or Playa de La Cocina.
Departure information
The port of La Graciosa is located off the north coast of Lanzarote. Located within the Chinijo archipelago, it is a marina and has a service station, as well as commercial stores of nautical articles. The port of Caleta de Sebo (La Graciosa) has regular connections with the port of Lanzarote (Órzola). It also offers the ferry route La Graciosa - Tenerife (Santa Cruz) that connects both Canary Islands with regular ferry schedules that you can check in our ferry search engine.