Port of Cadiz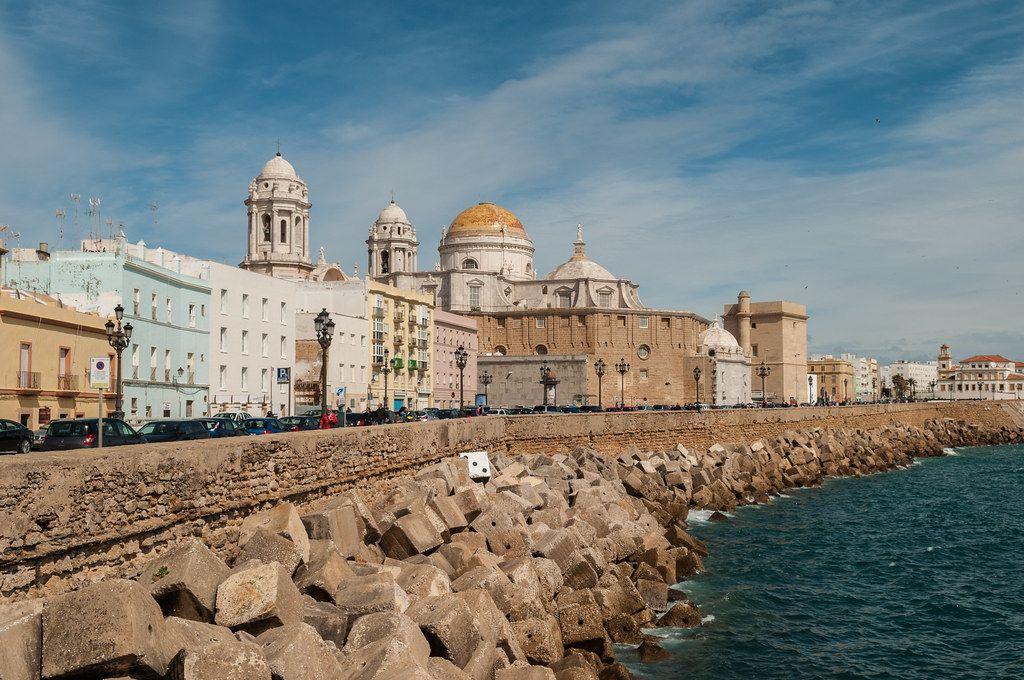 Ferry to Cadiz
The Port of Cadiz
Located in the south of Andalusia, Cadiz is a beautiful city rich in history due to its strategic location between the Mediterranean Sea and the Atlantic Ocean. Known as La Tacita de Plata, it is a walled city due to the continuous attacks of different towns to gain control of the area. With a special charm, Cadiz has fine sandy beaches, neighborhoods with narrow streets and flowery balconies, squares and parks full of stories and monuments witnessing centuries of history.
Book here your cheapest ferry ticket to Cadiz and enjoy the Cathedral, the walls of "Puerta de Tierra" and a promenade that evokes the famous Malecon in Havana. In addition to the city, the province offers a wide range of cultural, natural and sports activities. Be sure to visit the beaches of Bolonia, the picturesque white villages, the Natural Park of Grazalema or the famous wineries of Jerez.
Departure information
The port of Cadiz is directly connected to the Canary Islands through the routes to the ports of Arrecife, Las Palmas, Puerto del Rosario, Santa Cruz de la Palma and Tenerife. Due to its strategic location, it is a connection point between two major maritime traffic flows, Europe-Africa and America-Mediterranean, hence its great importance.