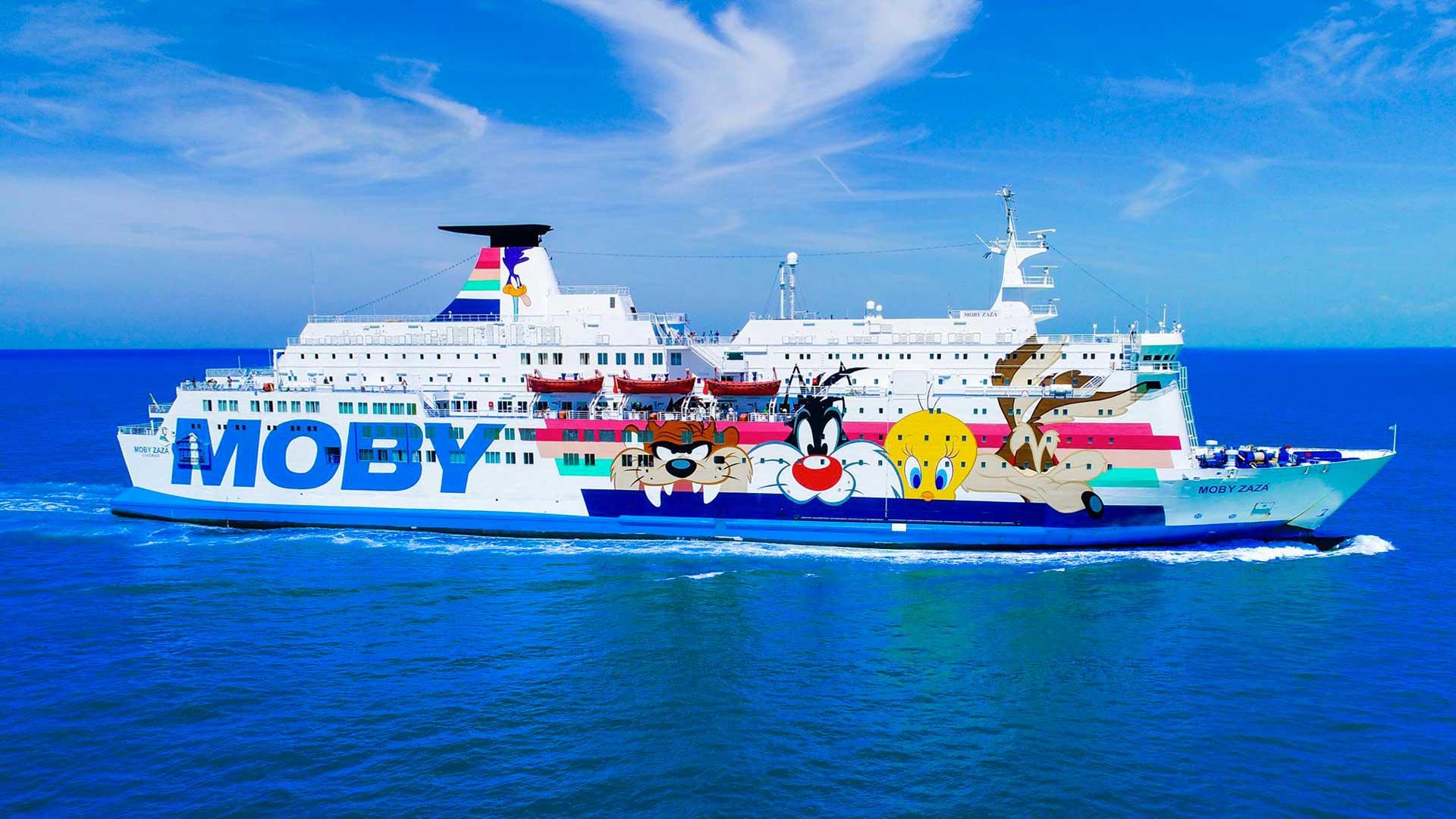 Ferry Moby Lines
Moby Lines is a shipping company offering routes between Italy with the islands of Corsica, Elba and Sardinia. Founded in 1959, it has more than 130 years of experience in the market.
Its fleet consists of 20 ships and during this year 2018 more than 13,000 ferry departures have been made. It is also chosen by many families for the lively decoration on its ships of the most emblematic Warner Bros characters such as: Tweety, Sylvester, Daffy Duck, etc.
This company has been recognized for its good work and won in 2017 the award for the best ferry company "Italia Travel Awards". It is also worth noting that Moby Lines joined the company Toremar in 2012 and in 2015 acquired the shipping company Tirrenia. It is important to highlight that Moby Lines has been working with the Russian shipping company ST.Peter Line since 2016 to offer services across the Baltic Sea establishing routes between St. Petersburg, Helsinki, Stockholm and Tallinn. In short, at present, Moby Lines has expanded and improved its services to the point of positioning itself as one of the leading shipping lines throughout Europe.
On board, you will have the opportunity to enjoy several different restaurants, an arcade area, stores and even have a cinema thanks to their agreement with Warner Bros. Are you traveling with children? They also have several facilities to have fun such as: the children's area or in the swimming pool.
Book your ferry tickets now to enjoy this great adventure with your whole family. Through Clickferry we will help you to compare prices in order to benefit from the best offers.
Routes
See the legal terms of the transport contract of Moby Lines