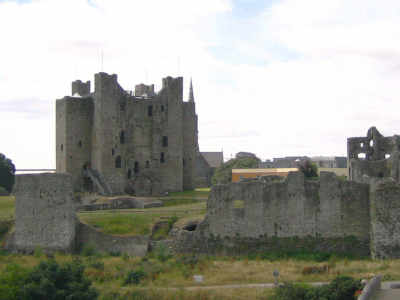 On Clickferry.com you will find the simplest, cheapest way of getting to Ireland. Travel by ferry to the city of Cork, at the south of the island, and get to the heart of the country of fascinating landscapes and incredible natural attractions tinted emerald green.
The island of Ireland is the most northwestern point of Europe, surrounded by the Atlantic ocean to the west and the Irish Sea to the east. With over 1,400 kilometres (870 miles) of spectacular coastline, Ireland is home to impressive cliffs, white sand beaches and clear waters, and offers an array of options to play water sports. Furthermore, the Irish coastline is lined with lively fishing villages where you can try the excellent local fish and seafood. Of these, Kinsale in County Cork, Dingle in County Kerry and Dunmore East in County Waterford stand out.
As well as small, typical local towns and villages, Ireland possesses large cities with a unique combination of culture, historical heritage, landscapes and shows. As the capital, Dublin has excellent restaurants, superb boutiques, legendary pubs, fine art galleries, vast green parks, elegant architecture and some fascinating history. Other cities of great interest are Belfast, Waterford and Galway.
Now is the best time to book your ferry ticket and discover Ireland. Travel to Cork by ferry and delve into the country of great green landscapes.