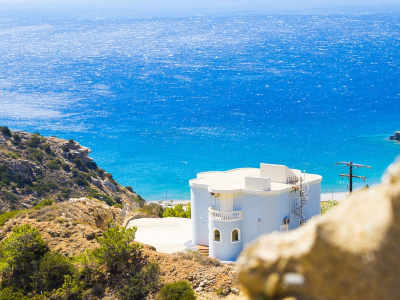 Greece is located in the southeast of Europe and its coasts are bathed by the Mediterranean and Ionian Seas. Its territory comprises a continental expanse and a large number of islands dotted between the Ionic Sea and the Aegean Sea.
A land of mythology, history and art. Its capital is Athens and is considered the birthplace of western culture where you will find extremely important archaeological remains such as the Parthenon, the Acropolis and the Tower of the Winds.
The Peloponnese region is rich in splendid landscape and is also home to outstanding archaeological sites from past civilisations. Patras is one of the most significant cities of this region and has one of the ports with the most activity in the country.
Igoumenitsa, located in the northeast of the country, also has one of the major ports in Greece. The city of Igoumenitsa was enclosed by a wall for protection, with four monuments denoting the entrances to the city. The most notable was the northern tower at the top of a hill, whose archaeological remains revealed a hidden religious sanctuary, a theatre with a capacity of 2,500 people and two temples.
Greece has two major tourist destinations which attract visitors every year from all corners of the world: the islands of Santorini, Mykonos and Corfu, Mount Olympus, which at 2,917 metres high is the tallest mountain in Greece, and the Monasteries of Meteora in the north of the country, known as the monasteries suspended in the air.
Clickferry.com offers you the possibility of travelling to Greece, a country where mythology, art and beautiful landscapes come together, to enjoy a region with infinite possibilities going back thousands of years.