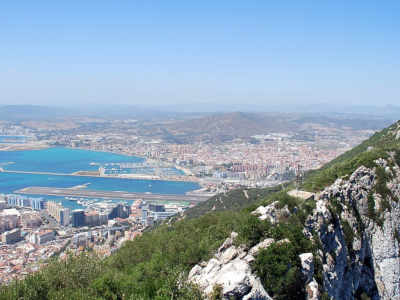 Gibraltar is an overseas territory belonging to the United Kingdom located at the southern tip of the Iberian Peninsular. This small British territory is home to a melting pot of cultures and traditions, with a wide variety of languages spoken and considerable religious tolerance. From a single point you can admire the Top Station on the Rock, 2 continents, 3 countries (Spain, Morocco and the United Kingdom) and the point where the Atlantic Ocean meets the Mediterranean Sea.
The Station can be reached via the cable car, one of the major attractions in Gibraltar, at the top of which you can see the famous monkeys up close. On the way back, stop off at the Apes' Den and St. Michael's Cave, where you can appreciate the Cathedral Cave, so called because the mineral formations around the walls resemble the pipes of a cathedral organ.
In addition to the beautiful views and geological enigmas of the Rock, Gibraltar is a good location to buy electronic devices, fashion, perfumes and more. Clickferry.com offers you the simplest, cheapest way to get to Gibraltar by ferry.