Port of Tunisia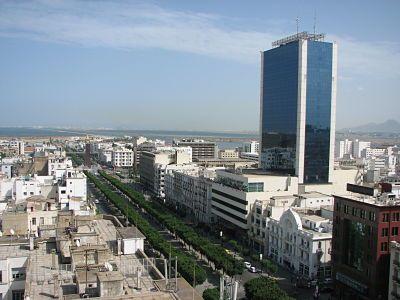 Ferry to Tunisia
The port of Tunis
Enjoy the city of Tunis traveling by ferry. The easiest and cheapest way to get to Tunis, capital city located in the east of the country with the same name.
City of long historical tradition, has a very important Punic, Roman, Byzantine and Islamic heritage. Its old town, the medina, hides great charms and mysteries. Discover at every step mosques, palaces, mausoleums and buildings that show the passage of different peoples throughout its history. Walk through the souks of perfumers, drapers and jewelers, where you will find thousands of unique items of extraordinary beauty for the senses.
Tunisia preserves important archaeological sites, so do not miss a visit to the ancient city of Carthage, the ruins of Dougga which are the best preserved in Tunisia, the Bardo Museum which contains one of the best collections of Roman mosaics or the Roman amphitheater coliseum of El Jem. Its coast, bathed by the Mediterranean Sea, has wonderful beaches where you can enjoy the fantastic climate or practice all kinds of sports.
Travel with Clickferry.com to Tunis, a city open to the world that offers visitors a wide range of cultural, sports and leisure activities.
Departure information
The port of Tunis is located a few kilometers from the city center and is well served by the Tunisian suburban rail network. With a long tradition and beauty, the port is not only a place of entry or exit, but also a place of great interest to the visitor. From the port of Tunis you will find ferry routes to the Italian ports of Civitavecchia, Palermo, Salerno and Trapani.