Port of Playa Santiago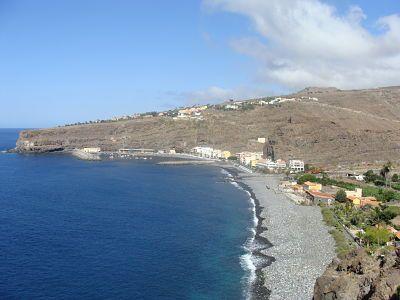 Ferry to Playa Santiago
The port of San Sebastian de La Gomera
Make your reservation to travel by ferry to La Gomera in the Canary Islands. The best online comparator for ferry tickets. The island of La Gomera presents a great natural treasure combining in its landscapes deep ravines with green valleys covered with palm trees and small sandy coves bathed with crystal clear waters. San Sebastian de La Gomera is the capital and is located east of the island. It is also known as Isla Colombina due to the passage of Christopher Columbus in his travels to the American continent.
Of great tourist interest are the Torre del Conde, the "Casa de Colón" in the Calle Real -where it is believed that the discoverer lived during his stay in San Sebastian- and the Church of the Assumption on the same street.
In Clickferry.com you will find all the options and the best prices to travel to the island of La Gomera, declared National Park and World Heritage Site.
Departure information
From the port of San Sebastián de La Gomera you can travel by ferry to other ports on the island such as Playa Santiago and Valle Gran Rey. It is also connected to the rest of the Canary Islands through its routes to the ports of Valverde (El Hierro), Santa Cruz de La Palma and Los Cristianos (Tenerife).