Port of Livorno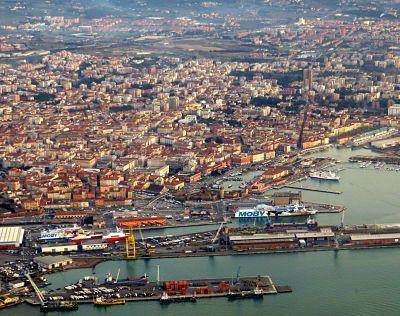 Ferry to Livorno
The port of Livorno
Livorno is the gateway to Tuscany and one of the most beautiful and touristic areas of Italy.
A few kilometers from the port, you will find the city of Pisa with its famous leaning tower and the majestic Florence.
Furthermore, if we follow the coastline towards the coastal region of La Spezia we will find the famous and colorful enclave of Cinque Terre.
Due to its geolocation, this port is an important maritime transit point for commercial as well as passenger and cruise ships.
Routes:
In our search engine you can book ferries from Livorno to Olbia (Sardinia) and Palermo (Sicily).
Book now your ferry at the best price.