Port of Arrecife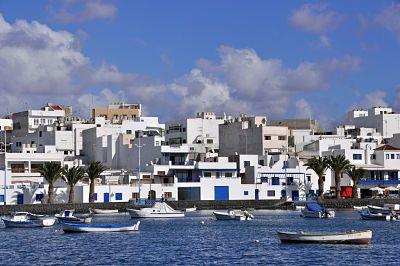 The port of Arrecife
Make your ferry reservation and travel to the island of Lanzarote, an island of volcanic and lunar landscapes, wonderful beaches and oasis of palm trees. Arrecife is its capital and has a marked seafaring character, maintaining ancestral traditions. Full of bazaars and small stores with goods from other ports, it is a seafaring and commercial city. Besides enjoying its beaches with a multitude of nautical and underwater activities, Arrecife is a fortified city preserving the Castle of San Gabriel and the Castle of San José as other tourist attractions. The Timanfaya National Park with more than 25 volcanoes and spectacular scenery is also a must-see. Select your departure date and get the cheapest ferry ticket.
Departure information
The port of Arrecife is located in the east of the island of Lanzarote and was born as an eminently fishing port but the increase in commercial and tourist activity has made it one of the main points of the Canary Islands. It is connected with the ports of Las Palmas, Puerto del Rosario, Tenerife and Santa Cruz de la Palma. It is also connected with the Iberian Peninsula through the route Arrecife Cadiz.