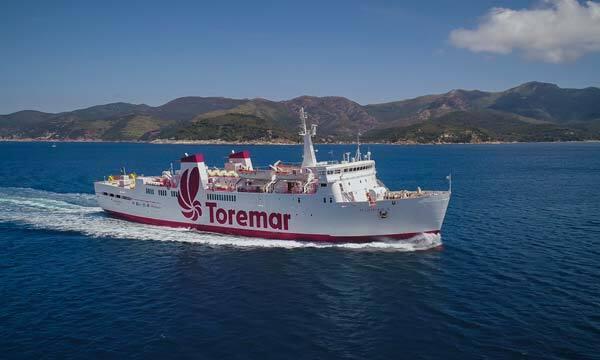 Toremar
Toremar connects the coast of Tuscany with several islands of the archipelago. It was created in 1976 and currently, it is part of the large and well-known company "Moby Lines" since 2011.
This company covers more than 12 connections between: the Island of Capraia, Elba, Giglio and Pianosa and Gorgona.
Its fleet consists of 8 ferries and is considered one of the most modern and best equipped in Tuscany.
On board, you can benefit from the following services: areas for children, cafeterias, air conditioning, deck areas and areas enabled for people with reduced mobility.
If you plan to travel with your pet, you have to take into account that before boarding, you must show a certificate from the veterinarian to prove that your pet has been properly vaccinated.
As for luggage permitted, you cannot exceed 20 kg if you are traveling on a ferry. However, if you are traveling aboard a high-speed boat, you are allowed to carry only 10 kg.
An important detail you have to keep in mind about the boarding is that you must show up 30 minutes before the ferry departs. This rule applies equally, whether you travel on foot or with a vehicle. If you do not meet this condition, you are not guaranteed to be able to board Toremar.
Book your ferry tickets through Clickferry.com. We will provide you with all the information related to the schedules and the different routes, get your ticket at the best price!
Routes
See the legal terms of the transport contract of Toremar