Ferry to Ceuta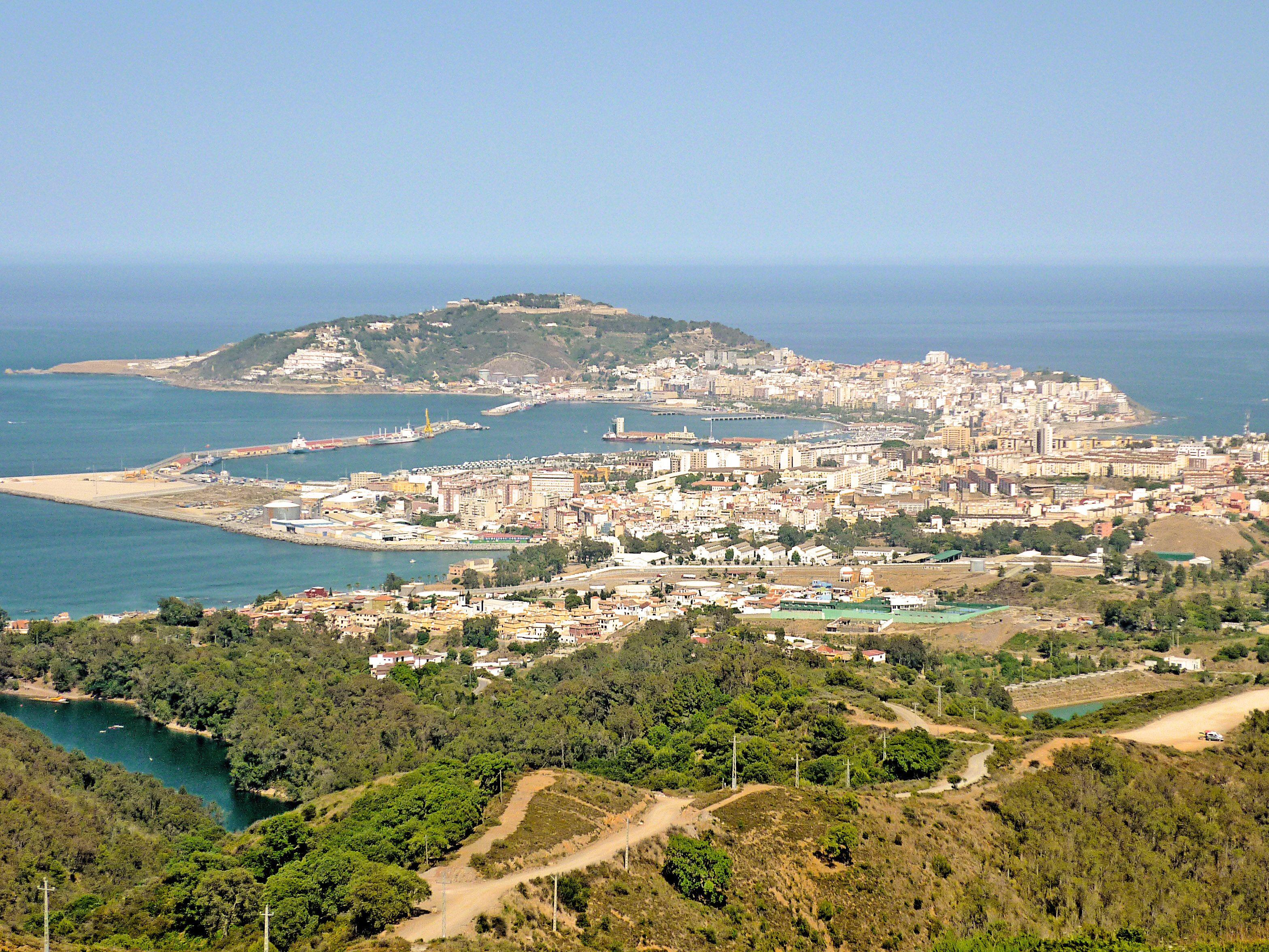 The best offers for Ferries to Ceuta
If you are traveling to Ceuta, the ferry from Algeciras to Ceuta is a very good option to carry out your trip.
There are routes to travel by ferry to Ceuta:
To Ceuta
Algeciras - Ceuta
The shipping companies that operate these routes are Armas Trasmediterranea, Balearia and FRS.
On Clickferry you can get the best fares and schedules for ferry trips to Ceuta. In our booking engine you will find competitive prices, in addition we put at your disposal all the relevant information about departure and arrival ports, schedules, prices and routes. Get the best rates for your ferry tickets to Ceuta thanks to our active promotions and coupons found in our search engine.
Ceuta is an autonomous city of Spain is located on the north coast of Africa, famous for its natural landscape, with numerous beaches and national parks. Visit the ancient Roman city of Iulia Traducta, the castle of San Fernando and a host of interesting museums. Ceuta is an ideal destination for those looking for a vacation full of fun and culture.
Routes
Cheapest Ferry Price to Ceuta
The average price of the ferry to Ceuta is approximately 35 euros. The price may change depending on the type of season we are in. You have the option to book the return via our booking engine at the top of this page at the best price for your dates.
Ferry schedules to Ceuta
At Clickferry we provide you with all the information of interest about ferries, prices, routes, schedules and ports so you can organize your trip well in advance and make your ferry trip safely and comfortably.
We recommend that you purchase your ferry ticket to Ceuta well in advance to get the best price on ferry tickets. It is a destination with high demand and we advise you to purchase your ferry ticket to Ceuta in advance.
The schedules of the ferries to Ceuta may vary depending on the season and the information may also be subject to change. Check in our booking engine all the information in an updated way.
Popular ferry operators for the route by ferry to Ceuta
We offer you all the information about ferries, routes and ports to travel by ferry. Between the mainland and the island operate the following companies: Armas Trasmediterránea, Balearia and FRS.
Which ferries travel to Ceuta?
Ferries to Ceuta depart from Algeciras.
How long does the ferry to Ceuta take?
To Ceuta
Algeciras - Ceuta: 1 hour.
The Port of Ceuta is in the city, very close to the Port is a very important port, as a curiosity in 2022 was nominated along with Barcelona to the European Sea Ports Organisation Award for its strategic importance in the Europe-Africa connection and its large transit of passengers, up to 2 million passengers annually. The only way to get to the port is walking, by car or cab.
Traveling by car to Ceuta
If you wish to travel by ferry to Ceuta with your car, van, bicycle, motorcycle, caravan or any other vehicle, we recommend that you ask for information about the parking lots, as there are different rates for each vehicle. Prices may vary depending on the size and type of vehicle you want to embark. You have the option to calculate the price in advance and enjoy a good price, making the most of your ferry trip to Ceuta.
Traveling with pets by ferry to Ceuta
Our recommendation is that you request information in advance about the necessary documentation for the transport of your pet before making the boat trip to Ceuta. Plan your ferry trip to make your ferry journey comfortable and safe for you and your pet.
Our customer service team will assist you with the information and documentation required for your ferry trip to Ceuta with the ferry company you travel with.
Discounted ferry tickets to Ceuta
Where to buy a cheap ticket for the Ferry to Ceuta?
Clickferry is the No. 1 ferry search engine in Spain. On our search engine we provide you with cheap ferry tickets, with the option to pre-purchase ferry tickets to Ceuta today. Choose the best timetable for your ferry trip to Ceuta and enjoy the cheapest price on our search engine, taking advantage of the best offers, promotions and discounts found on our search engine.
Discounts for Ceuta residents
Ceuta residents are entitled to receive a 75% discount on the general fare, being cumulative with other applicable discounts. These discounts do not apply to vehicles or other services.
Large family ferry tickets to Ceuta
You can get discounts on ferry tickets for being a large family, discounts apply to both general and special large family. The offer is only for people, excluding vehicles and services.