Ferry to Albania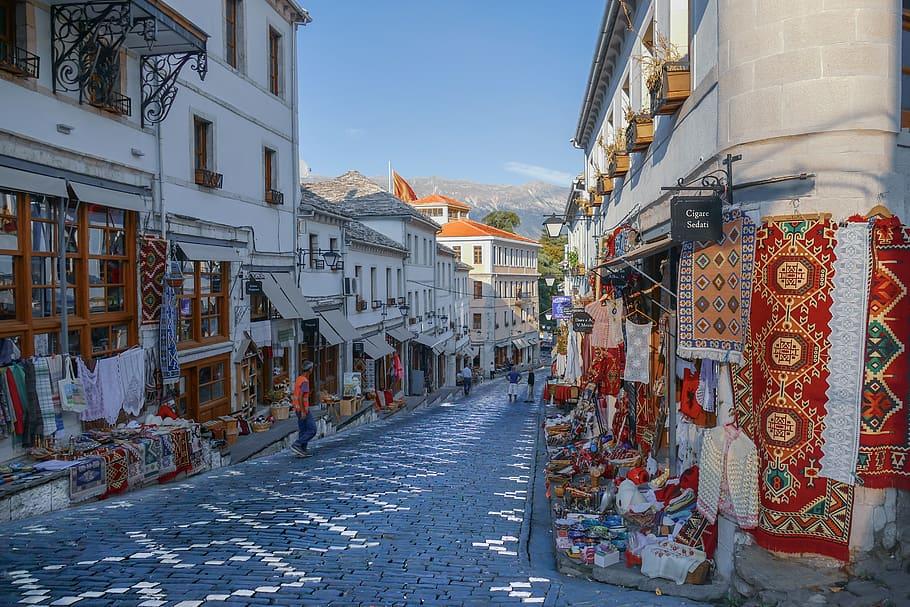 The best offers for Ferries to Balearic Islands
Albania is located in the southeast of Europe, it borders with Montenegro and Kosovo and is bathed by the Adriatic Sea and the Ionian Sea. Its mountain landscapes and its beaches that have nothing to envy to those of the Mediterranean, make Albania a very interesting country to travel to.
The jewel of the Balkans offers you a new tourist horizon less crowded in which you should not miss: the ferry of Lake Koman, Berat, the Ionian Coast, the Ruins of Butrint or the National Park of the Llogara Pass. Albania is beautiful and different, a destination that will surprise you for good.
In terms of gastronomy, Albania offers dishes that are not very elaborate but very tasty. Salads, meats and fish, and above all, the stars of Albanian cuisine: burek (stuffed savory pies) and qofte or also called kefta or kofte, or what is the same, highly seasoned minced meat that is cooked on the grill.
Now you can travel by ferry to Albania to enjoy its landscapes, villages and nature. Sail from the Italian coast to the cities of Durres, Vlora and Saranda to find its picturesque craftsmanship in its streets, make routes between the sea and the mountains, enjoy its nightlife and the hospitality of its people.
Routes
To Durres