Cheap Salerno - Tunisia Ferry Tickets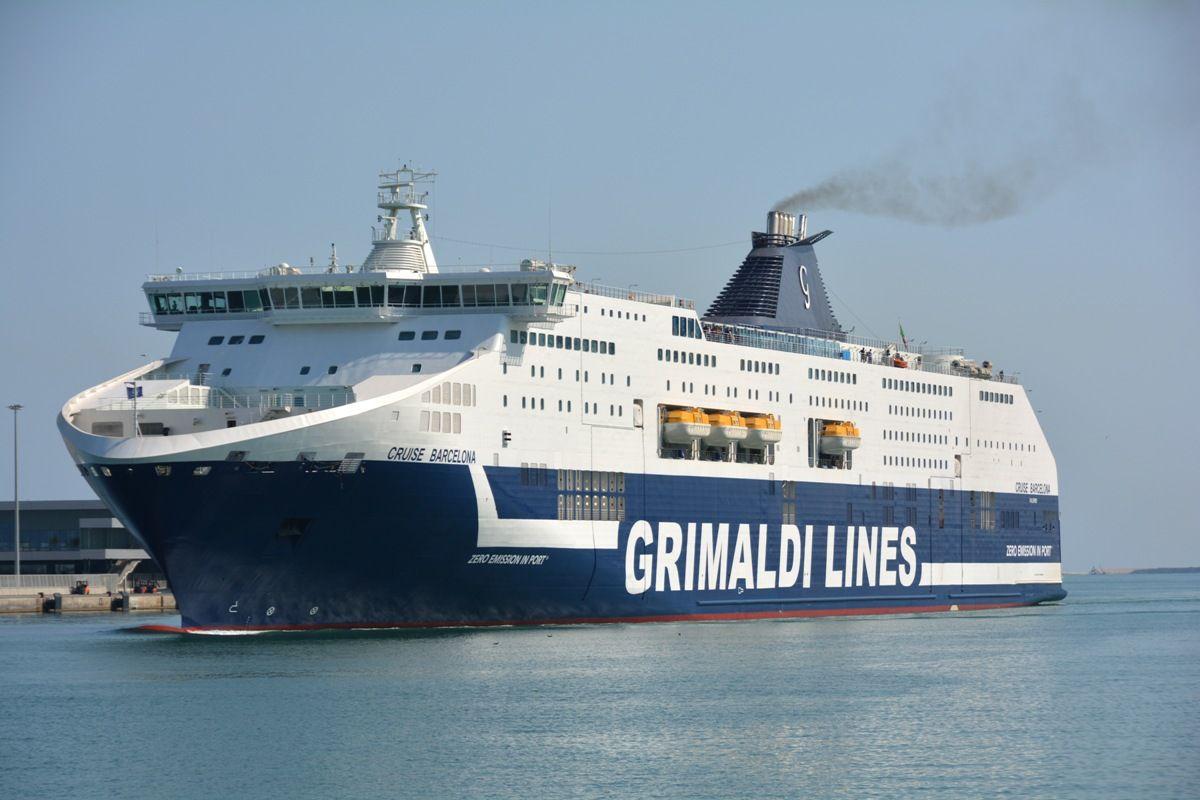 Best offers for Salerno to Tunisia Ferries
If you are traveling to Tunis from Salerno, the ferry route from Salerno to Tunis is one of the best routes to take for your ferry trip.
This ferry route from Salerno to Tunis takes approximately 22 hours to sail. This route is operated by Grimaldi Lines.
With Clickferry you can find the best prices and schedules for ferry trips from Salerno to Tunis. Discover our promotions and get the best prices for your trip. At Clickferry, you'll find the perfect ferry for your trip, plus we offer all the latest information on departure and arrival ports, timetables, fares and more. Enjoy Clickferry's offers on your ferry trip from Salerno to Tunis.
In Tunis you can visit the ancient city of Carthago, a Roman city, the Medina of Tunis, a labyrinth of narrow streets full of handicrafts and spices. Discover the lush Mediterranean coast, with white sandy beaches and breathtaking landscapes and enjoy its charming mountain villages such as the village of Sidi Bou Said, with its picturesque white houses with blue windows.

First ferry
7:00 AM
Last ferry
22:30 PM
Salerno Tunisia Ferry Price
The average price of the ferry from Salerno to Tunis is approximately 120 euros. The price may vary depending on the type of season.
Book the boat back to Salerno through our booking engine to get the best price on the ferry route Tunisia to Salerno .
Salerno to Palermo Ferry Alternatives
There is the ferry route Genoa - Tunisia operated by the shipping company GNV covering a distance by ferry of about 854 kilometers and a duration of 1 day and 3 hours.
There is the Civitavecchia - Tunis ferry route operated by GNV and Grimaldi ferry companies covering a distance by ferry of about 601 kilometers and a duration of 1 day and 4 hours.
Salerno to Tunisia Ferry Timetable
There is up to 1 ferry crossing per week from Salerno to Tunis with Grimaldi Lines.
Make your ferry trip from Salerno to Tunis by booking on our booking engine, check timetables, prices and ports for a smooth and safe journey. Select your ticket in advance to make the most of your ferry trip from Salerno to Tunis, enjoy the comfort of traveling by ferry from Salerno to Tunis!
Popular ferry operators for the Salerno to Tunis route
At Clickferry we offer information on ferries, fares, routes, schedules and ports to help you organize your ferry trip safely and comfortably. The ferry route from Salerno to Tunis is operated by the ferry company, Grimaldi Lines.
Our recommendation is that you purchase your ferry ticket from Salerno to Tunis in advance to get a good price on ferry tickets. This is a very popular route and we recommend that you buy your ticket in advance.
Please note that the ferry timetables from Salerno to Tunis may change depending on the season. You can get all the updated information in our search engine.
How long does the boat from Salerno to Tunisia take?
The duration of the ferry trip from Salerno to Tunis is 22 hours, with a distance of approximately 578.27 kilometers.
The duration of a boat trip depends on several factors, among which weather conditions and the type of boat used.
Where do I take the ferry from Salerno?
The Port of Salerno is located in Piazza Concordia, 84123 Salerno SA, Italy.
To access the Port of Salerno via Google Maps by clicking on this link :
The Ferry is taken at the Salerno Pier, which is located at the Port of Salerno. The Salerno Pier is about 15 minutes walk from the city center.
In the port of Salerno you will find modern and welcoming facilities and it is well connected by road and rail network.
Parking at the port of Salerno:
If you do not wish to take your car with you on the Salerno to Palermo ferry ride, there are parking options available to you. There are different types of parking lots in Salerno, with varying rates depending on the type of vehicle.
Travel by car from Salerno to Tunisia
If you are planning a ferry trip from Salerno to Tunis with your vehicle, be it a car, van, bicycle, motorcycle or caravan, you can find out the price of embarking your vehicle. The price varies depending on the size and type of vehicle. You can calculate the price of your vehicle in advance to make sure you get the best deal.
Travel with pet on ferry Salerno to Tunisia
We recommend that you consult directly with our customer service department regarding animal transport policies for your ferry route from Salerno to Tunisia.
Discount ferry tickets Salerno to Tunisia
Where to buy a cheap ticket for the Salerno to Tunisia Ferry?
Clickferry is the No. 1 ferry search engine in Spain. On our search engine we provide you with cheap ferry tickets, with the option to pre-purchase ferry tickets from Salerno to Tunis today. Select the best timetable for your trip and benefit from the best price on our search engine with cheap Salerno to Tunisia ferry tickets and take advantage of the best offers and coupons found on our search engine.
Doubts about the choice of ferry?
At Clickfery, we make it easy for you! We offer you personal customer support and help you make your trip. Enter our FAQ section or contact us by Whatsapp in case of any doubts or request after checking them.