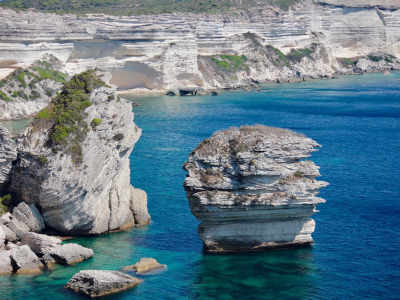 Corsica is one of the largest islands of the Mediterranean, belonging to France, but of Italian tradition and culture.
The unspoilt nature and its beautiful beaches make it one of the most popular holiday destinations in France and is frequented mainly by lovers of water sports and those seeking a holiday marked by relaxation.
It is possible to reach Corsica by ferry through the port of Bastia, which has connections with Corsica and Sardinia throughout the year. There are several departures during the week, which multiply with the arrival of summer, where Moby Lines operates in several lines. You can get to Bastia from the ports of Savona and Livorno throughout the year, while from the ports of Genoa and Piombino have operating ferries from March to October.
Corsica Ferries also offers some special departures to the cities of Isola Rossa and Porto Vecchio, which you can consult through our advanced ferry search engine.